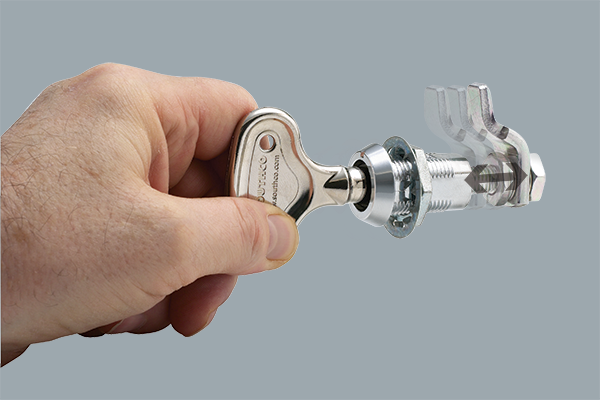 Picture was provided by Southco manufacturing.
What is an Industrial Latch?
Latches are mechanical components or fasteners to hold moving parts together temporarily. They are most used to keep cabinets, doors, cases, and gates closed. They are fabricated for a variety of functions and applications.
According to the applied force, exposure to the elements, severe of use and function, the requirement for this product will change.
Stainless steel, steel and aluminum alloy are used to make persistent and long-lasting latches. Metal is typically a high strength material and stainless-steel latches will not rust easily.
Different types of latches: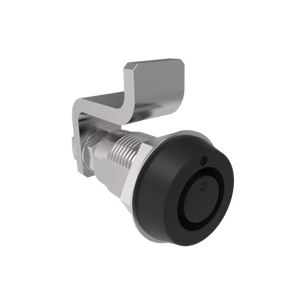 Cam latches:
They are the most popular cabinet latch hardware, as well as several other enclosures, while they are simple and cost effective that engineers can utilize in their application. These latches work by turning a knob or key, which also rotates an arm fitted on the other side of the door.
The mechanism is actuated by a quarter-turn motion, which rotates the cam behind the door frame, and secures the door. The cam lever is actuated by a simple twisting or turning motion, either by hand, tool or electronically actuated.
Leading supplier: Southco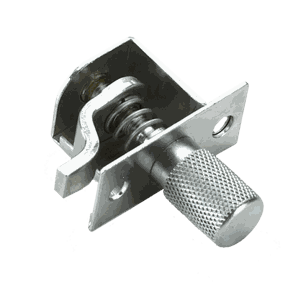 Compression Latch:
They are good for using in specific environmental requirements and is a cam latch in one of its many forms, that consists of both the base and the cam lever. The significant difference is that in a closing position, they compress gasket against door and panel openings.
The compression force between them prevents vibration or rattling, also this compression will provide protection against moisture, rain, water, and dust. By reducing maintenance costs and increasing its operating life, they protect machinery from any potential damage from the external environment.
Leading supplier: Southco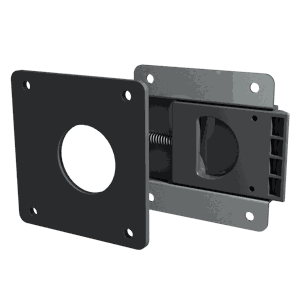 Push to close/ Slam latch:
By using a spring mechanism to close a door or panels they provide a convenient lock tight action. Push to close latch is heavy duty latching mechanism that support pushing. Its name refers to this fact that for closing you just need to push and slam name refers to its innate ability to resist any damage when a door or panel is slammed shut.
They automatically lock doors upon closing and resist more opening and closing cycles without developing damage to their parts. The cam rises and turns down behind the wall as the door is pushed, causing the automatic locking of doors when closed. Slam latches are mostly used in high-traffic doors seen in commercial and industrial areas.
Leading supplier: Southco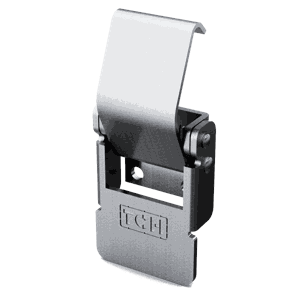 Spring Draw latch:
It is also called toggle latch, is specified by having a component under constant tension. They are commonly used in applications, intense closing forces to keep seals against leaks and ingress of dust and water is needed like electronic enclosures and equipment control panels.
A draw latch composed of two hooks, a catch, and a blade. One hook is attached to a lever through a pin. When the latch closes, both hooks clasp each other under tension which is created or released when the lever is pushed or pulled.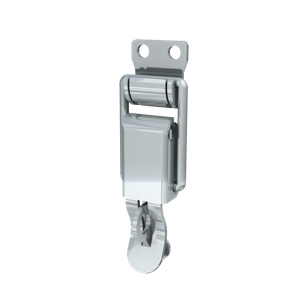 Over-center draw latch:
The over-center latch is designed to apply rigid levers around a central pivot point. The pivot action has two positions for open and closed. The two positions are on opposite sides of a central pivot point. The latch components apply pressure when closing by increasing pressure until the latch is turned beyond halfway of its rotation around the pivot into the over-center position.
The over-center position is the holding the latch is securely locked in place applying constant force through the latch. It cannot be moved or unlocked unless a force greater is used to pull the finger tab open.
Paddle Latch:
They are appropriate to be used in industrial applications and truck like construction equipment, HVAC, and industrial machinery. They are resistance to extreme environments.
Paddle latches are available in both lockable and standard non-lockable.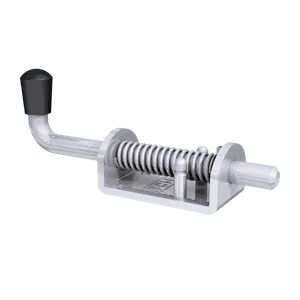 Sliding/ Bolt Latch:
They are also known as bolt latches, is made of a sliding or rotation body attached to one surface and stationary keeper to the other side.
The two parts are assembled on securing surfaces when the sliding or rotating bolt moves behind the stable surface, they become secure. Actuation will typically be performed manually.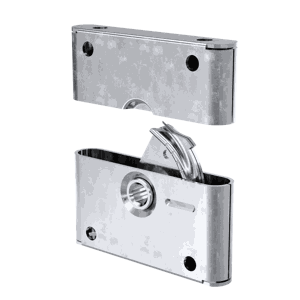 Roto Latch:
Rotational latches also called rotary latches, applies pressure to pull two panels together. A cam rotates around a central pivot point with a decreasing radius, increasing the pressure as it rotates.
Leading supplier: Southco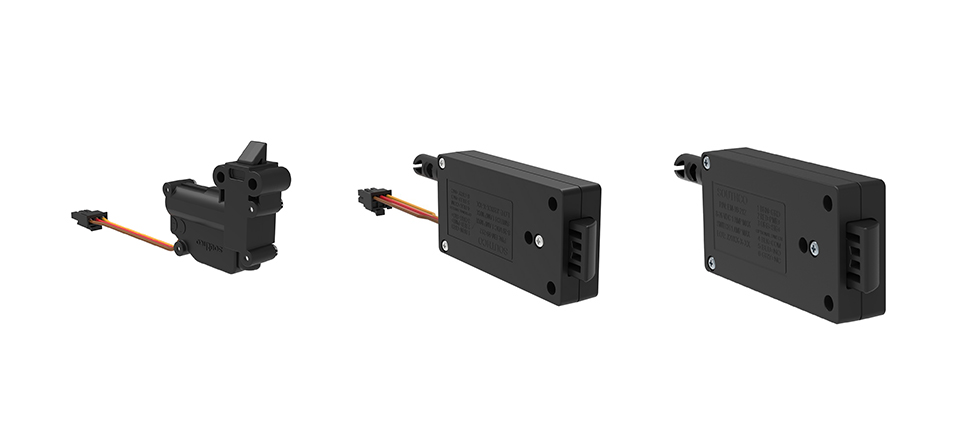 Electromechanical Slide Bolts:
Electronic Access Solutions combine engineered mechanical locks and latches with electronic actuation, providing enhanced security and remote controlled and monitored access solutions.
The EM series delivers enhanced access control to applications that require concealed, controlled and secure access.
Leading supplier: Southco
Picture was provided by Southco.
Different application:
We categorize latches into indoor and outdoor applications by considering their usage based on specific industry.
Indoor Latches:
Indoor applications don't usually have strict requirements as outdoor applications since you don't have to worry about environmental impacts and elements. We can choose more cost-effective material like plastics or zinc.
Comparing to outdoor latches, the level of security needed for indoor latches may be lower.
Outdoor latches:
For this kind of latches engineers must consider stricter criteria like environmental factors and weather. outdoor latches will be made from stronger materials, like stainless steel and have more sophisticated locking mechanisms designed for stronger security.
Southco E3 VISE ACTION® Compression Latch