Outdoor cabinets are continually subject to severe weather and security risks, such as theft and vandalism. Enclosures must be able to withstand hazardous weather conditions that may cause corrosion and destruction. Furthermore, cabinets are vulnerable to tampering and physical breaches of security, and therefore must protect against physical force and the use of tools.
There are various types of outdoor cabinets that serve many purposes, such as industrial cabinets, outdoor electrical enclosures, telecom cabinets or cable junction boxes, all of which require unique components. However, there is also a range of features that outdoor cabinets generally need, such as hinges, fasteners, latches and gasketing. These components play a crucial role in protecting cabinet interiors and their contents from harsh climates and security breaches. Outdoor cabinet components should support easy and secure access to authorized personnel while simultaneously protecting against compromising threats.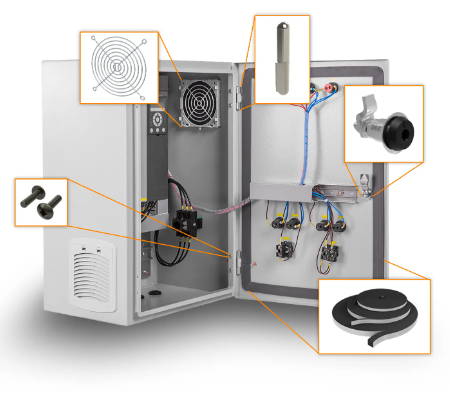 Hinges are an essential factor in preventing tampering. Many types of hinges offer unique benefits and features. Position-control hinges have internal resistance, which restricts movement and resists break-ins. Weld-on bullet hinges provide a high level of strength and security, while concealed hinges mount inside the enclosure and counter tampering.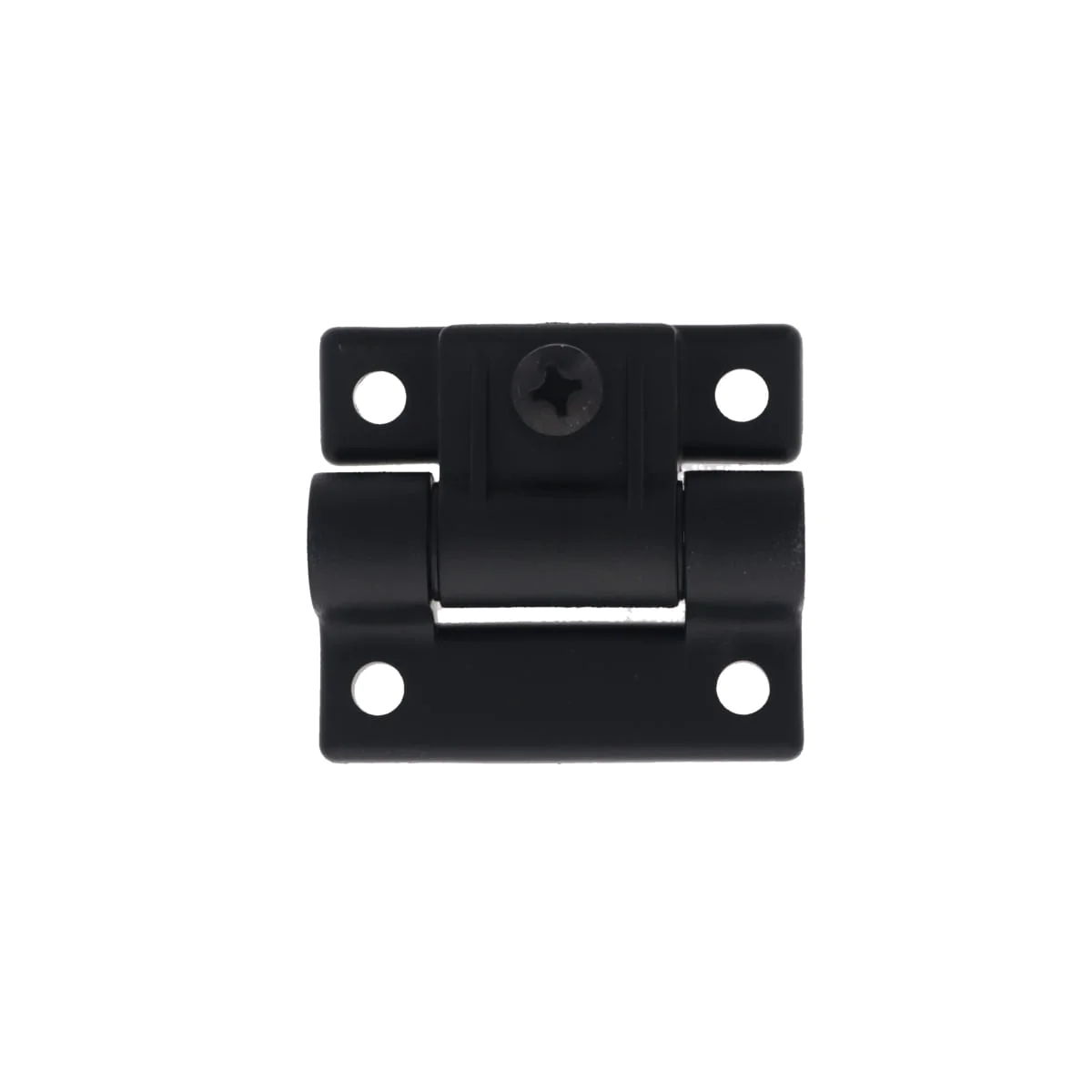 Southco Adjustable Torque Position Control Hinge - E6-10-501-20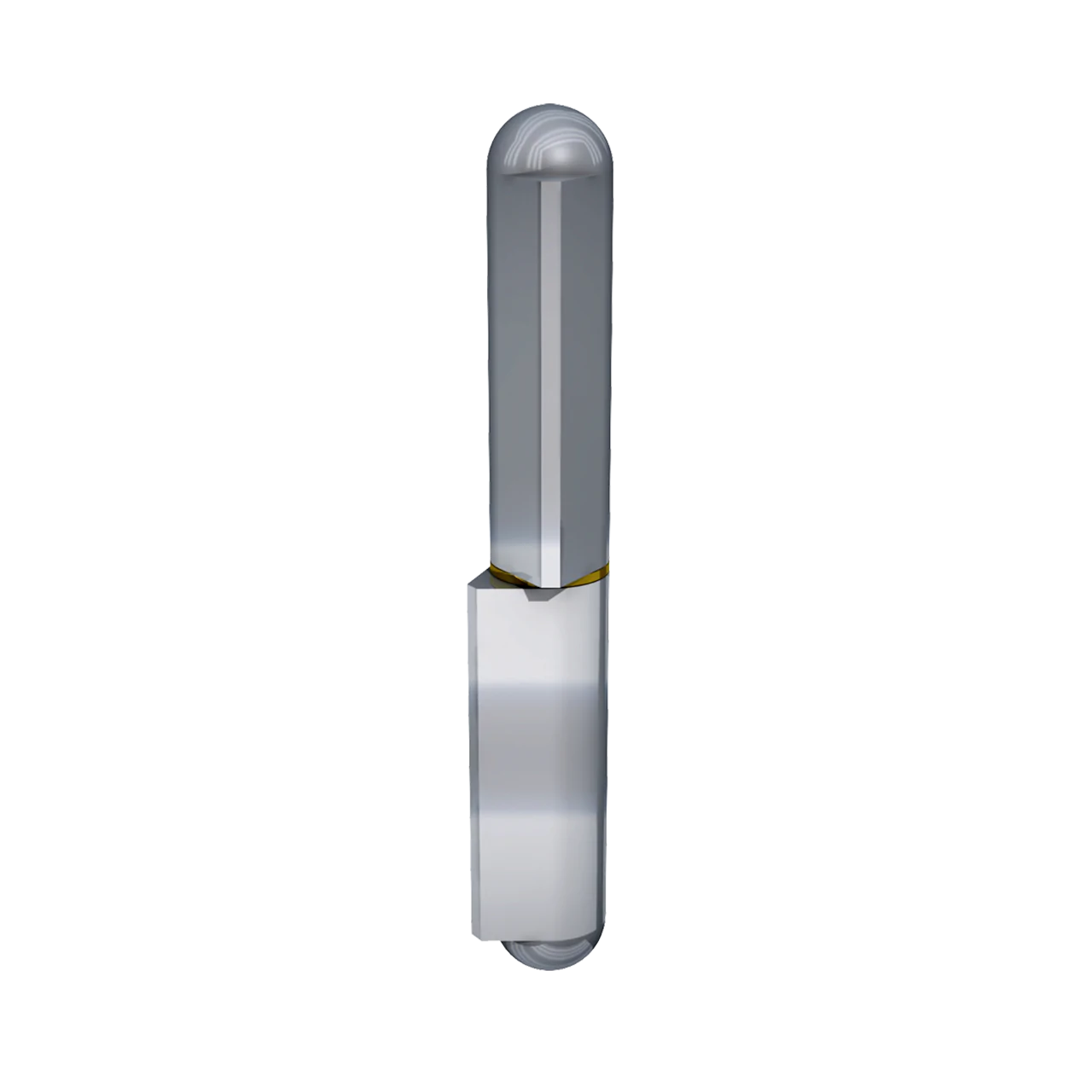 6" Steel Weld-On Hinge with Steel Pin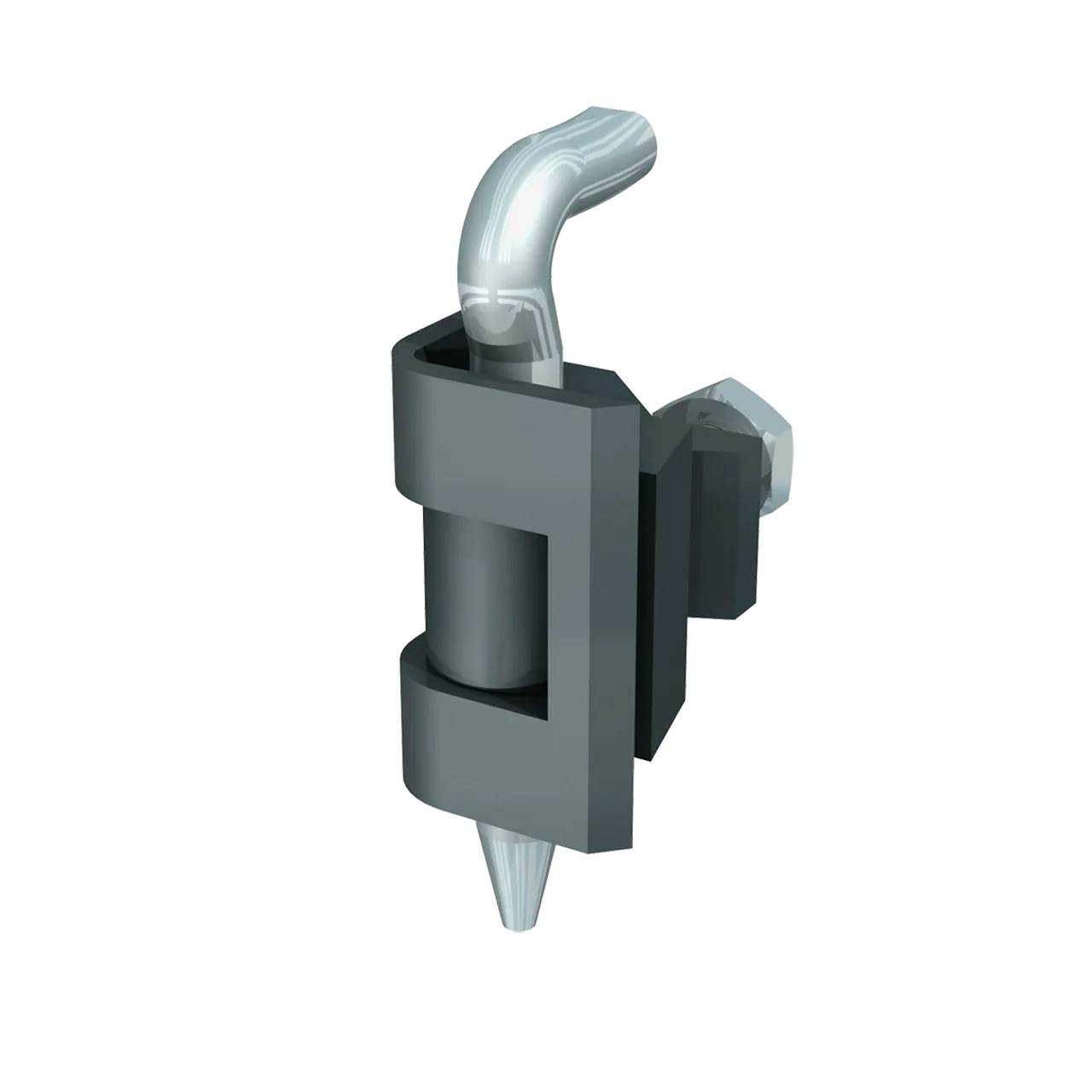 Concealed Hinge with Removable Pin
Latches play a key role in outdoor cabinet security, acting as both a handle and lock. There is a large variety of latch styles that differ in their actuation and features. Spring latches are dust-tight and resist water damage. Compression latches reduce or eliminate noise and rattles caused by vibration. Flush cup T-Handle style recessed designs are ideal for large-door cabinet panels in hazardous environments, while the cam latch's low profile configuration is also suitable for outdoor cabinets.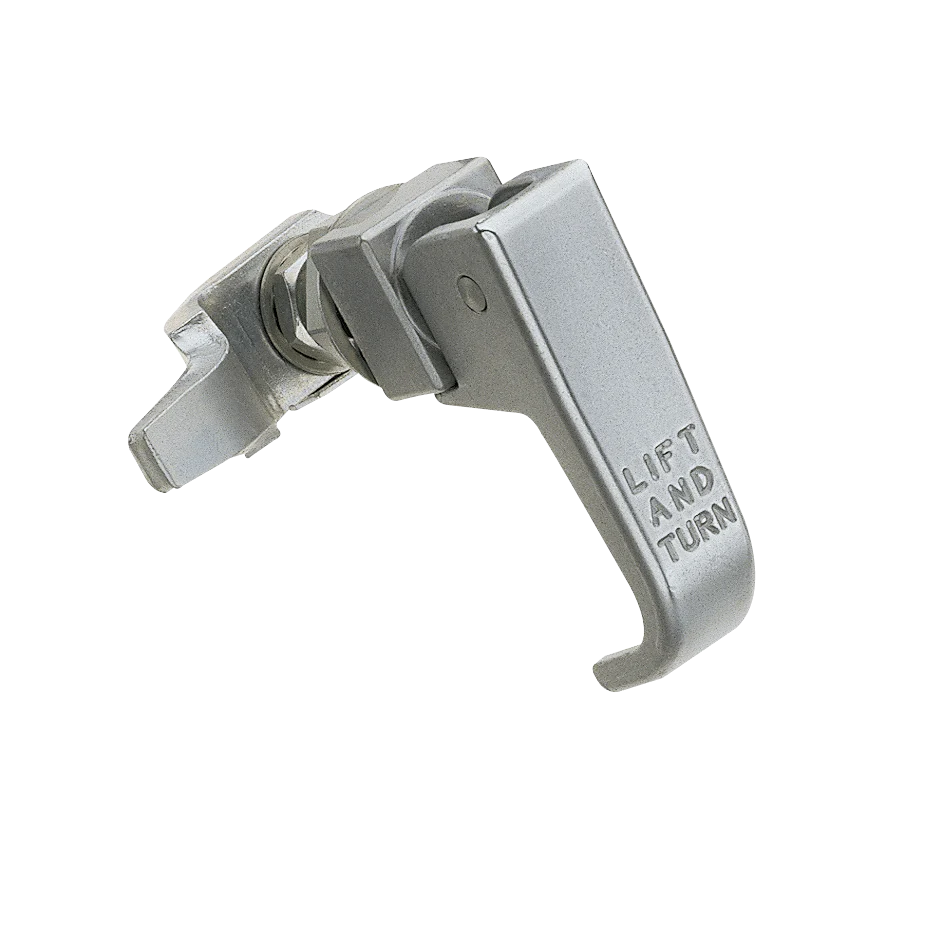 Southco Lift & Turn Compression Latch - 62-30-22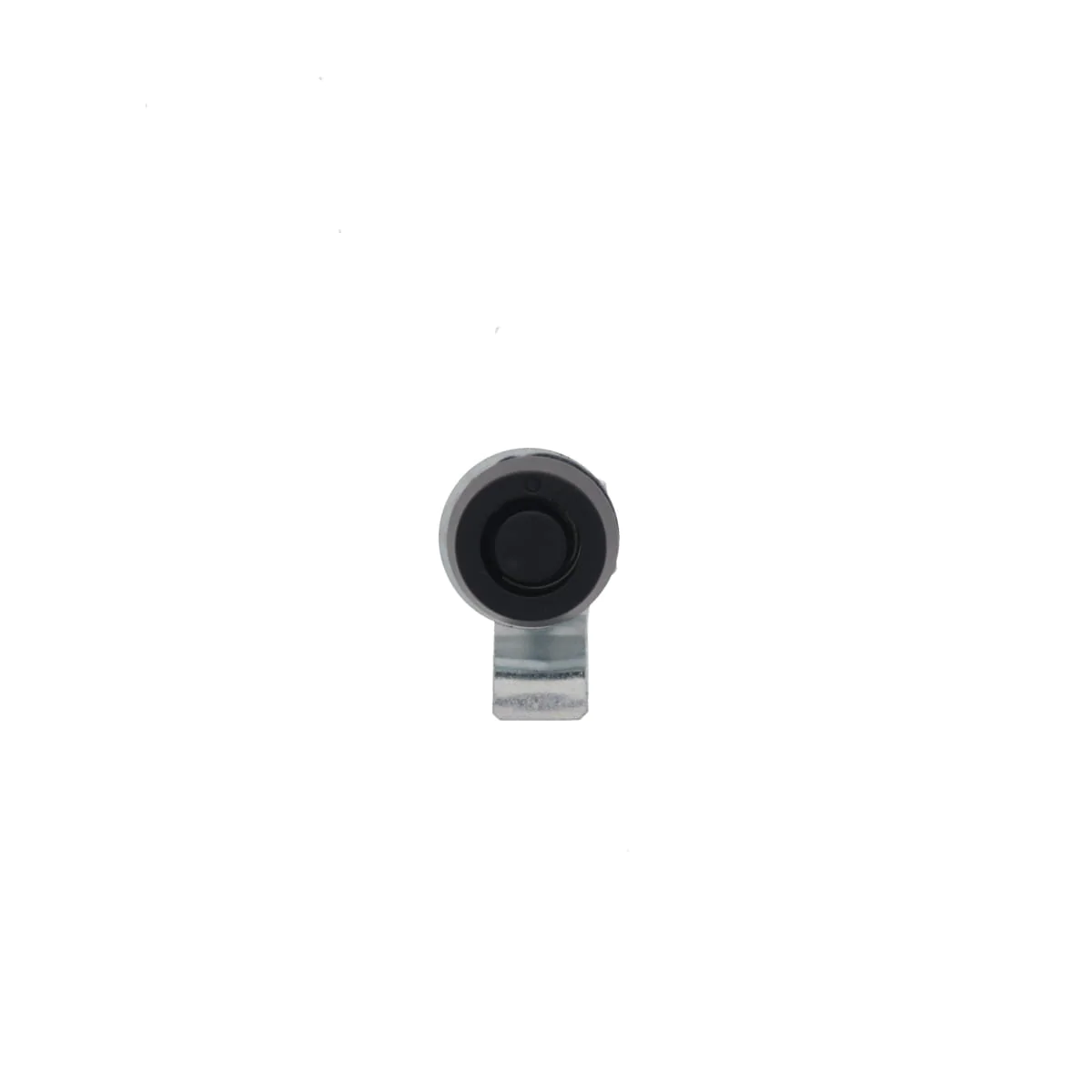 Southco Vise Action Compression Latch - E3-55-15
Southco Flush Cup T-Handle - 24-20-912-35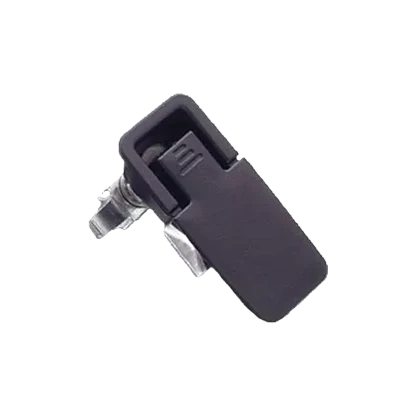 Southco Lift & Turn Compression Latch - 62-40-251-2
Gasket seals provide weather resistance and environmental sealing, preventing leaks and damage caused by water. Closed-cell neoprene gasketing is highly flexible with no distortion, allowing the material to fit tightly between components, developing a tight seal.
1/8" x 1" x 50' Neoprene Gasket with PSA
Fan guards help prevent debris from compromising the inner workings of the enclosure and causing obstructions. Fingerguards also prevent accidents and damage to fingers.
Fasteners are paramount for securing materials and resisting vandalism. Keeping components securely in place is necessary to combating tampering and damage to outdoor enclosures.
10-32 x 3/4" Truss head, Quadrex drive Machine Screw