What is a Heavy-Duty Power Bar?
There are many high-quality power strips come with surge protection, multiple sockets and energy saving features that prevent accidents or damage to your devices. A power strip is an electrical device that is used to expand the capacity of wall outlet in terms of devices it can accommodate.
All heavy-duty power strips have different usage limit. If you use them improperly or overload it with another power strips, it will create fire sparkles. Most of the basic power strips are AC 15a 125V 60 Hz and 1875W rated. The main aspect of a power strip safety rating is the number of Watts.
Heavy-duty power strips can handle a high voltage facility for workshops, home entertainment facilities, and other electronic devices.
TCH is a distributor of Hammond manufacturing heavy duty bars as follows in 2 different types:
Heavy duty bar NEMA 5-15R

Heavy duty bar IEC outlet
Both NEMA connectors and IEC outlets have UL and CSA certifications.
Certifications:
UL listed:
Underwriters Laboratory (UL) is one of the most recognized trusted symbols standards for safety and compliance. Underwriters Laboratory identifies a product that is certified for conformity and tested for quality.
The UL listing certifies that Hammond manufacturing heavy duty bars equipment, materials and processes meet the standards and safety to provide certainty that its branch circuit power are safe for Data Center use. Moreover, the certificate assures customers safety, efficiency, and reduced cost.
A UL mark indicates the equipment is in compliance with U.S. requirements.
A mark with cUL is a combination mark indicates compliance with both Canadian and U.S. requirements.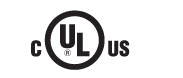 CSA:
CSA stands for Canadian Standards Association which is a safety standard in Canada for electrical appliances, medical devices, machinery, equipment, etc.

What are NEMA Connectors?
National Electrical Manufacturers Association (NEMA) is a US electrical saftey organization. NEMA has created standards for for connecting electric devices to power outlet, which can carry alternating current (AC) or direct current (DC).
A NEMA 5-15 is one of the most common connectors. NEMA 5 devices are three-wire grounding devices (hot–neutral–ground). The second number in the code is the amp rating and R is for receptacle. It is 125 V, two pole, three wire receptacle rated at 15 amps.
Features:
Built to meet the rugged requirements of industrial and commercial use.

All metal housing – tough extruded aluminum case with black powder-coated steel cover.

Mounting feet (with keyhole slots) allow temporary workstation mounting if desired.
What are IEC Outlets?
International Electrotechnical Commission (IEC) is an international standards organization that prepares and publishes international standards for all electrical, electronic and related technologies.
IEC-320-C14 to IEC-320-C13 cable features 14 AWG wire suitable for high power connections, making it a reliable solution for large server applications that require a higher-rated, heavier-gauge cable. This C14 inlet to C13 outlet cord can be used to connects CPU to monitor or CPU to IEC type power distribution unit. These power cables are ideal for inputs to power distribution units in application like server racks and office furniture.
Features:
Designed for use with IEC power cords.

All metal housing – tough extruded aluminum case with black powder-coated steel cover.

Mounting feet (with keyhole slots) allow temporary workstation mounting if desired.

RoHS Compliant.